Announcement of Bekmambetov's Contest Semifinalists
27-05-2011 15:58 | Alem – support of young talents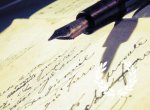 On May 25 in the "3D Arsenal" Movie Theatre there was a Press-Conference held for the purposes of screening the results of the first stage of Bekmambetov's Contest; the "Saby" Charitable Foundation is the official partner thereof.

Members of Bekmambetov's Contest Selection Committee have announced the names of those authors whose synopsises will be admitted to the semifinal. Now contestants have to provide their script's full version. And the Final of Bekmambetov's Contest will take place within a period from July 01 till July 05, 2011 during Timur Bekmambetov's Action Film Festival – "Astana", where the best synopsises will be judged by the enlightened movie auditorium. Along with the kazakhstani contestants, we have also the contestants from other countries; however, there is a place to be reserved in the top five for our compatriot.

The winner will be the best script-writer who will take a prize of 10 000 US dollars and besides will have an opportunity to work with Bekmambetov's Producing Company – "Bazelevs". However, those contestants who were not admitted to the Final will have another chance given by the Organizers of Bekmambetov's Contest: their scripts will be noticed at the Festival in Astana during the Presentation being organized with participation of well-known international filmmakers and producers, potential sponsors and philanthropists who are searching new ideas.

The list of semifinalists and other details about the press-conference you can find at the following official web-site of the Festival: http://www.astanafestival.kz.