06-05-2015 11:26 | Save the children's life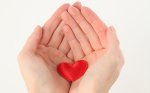 For eight years now SMS project Grant the Gift of Life to Children is are liable and time-proved source of fund-raising for treatment of Kazakhstan children abroad. As of April 16, 2015, within the campaign aid has been provided to 1097 children from all regions of Kazakhstan, 1569 surgeries have been paid for (some children underwent more than one surgery), total amount of funds raised has US$ 9,589,769.

We strongly encourage everyone to get involved into mobile charity! It is simple and efficient: for subscribers of ACTIV, KCELL, and BEELINE it will be ought to send text with figure '1'to short number 8099,and amount of 280 tenge will be deducted from your phone balance and directed to the specific account at which all funds will be accumulated, and then remitted to accounts of medical facilities directly.