A training class for rehabilitation of postapoplectic patients will be organized in INSO-2
08-09-2010 22:00 | Medical Project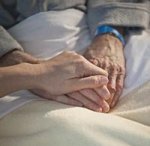 The work with INSO-2, a city clinical hospital No 7 sponsored by our foundation is in progress. At the present time we are equipping a special training class for rehabilitation of postapoplectic patients where experienced specialists will conduct training courses both with patients and with their relatives who faced heavy living circumstances.

Our experience shows that postapoplectic patients and their relatives are always confused and psychologically depressed. In case of a timely rendered medical assistance and competently arranged rehabilitation the prognosis of restoration after illness may be positive, and the work with patients at home after their discharge from hospital is the most important aspect for successful restoration.

Training of patients and their relatives before discharge from hospital for basic elements of after-care was adopted in developed countries many years ago and currently performed successfully. Opening of such training class in the hospital of Almaty will become an important step in adoption of a new humane principle of medical service rendering.

Implementation of this idea became possible due to our long standing partner "Otan" Pension Fund.