11-11-2015 12:51 | "Youth" Project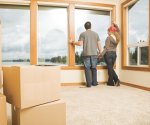 During the summer and autumn of this year, as many as three members of the "Youth" Project became owners of their apartments after all the necessary legal procedures for its legalization.

Two guys have obtained the desired square meters in new buildings thanks to participation in the pools on formation and distribution of apartments through JSC "Zhilstroysberbank of Kazakhstan". Another guy bought a two-bedroom apartment on the secondary market.

The "Youth" Project of the "Saby" Charitable Foundation exists since 2011, it gives the possibility for graduates of the Almaty's orphanages to buy apartments on preferential terms.