Our Response for a Housing Question
27-01-2016 14:41 | "Youth" Project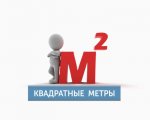 Housing question, which complicates lives of boarding school leavers, is successfully resolved within the framework of the "Youth" Project of Saby Charitable Foundation.

Certainly, we cannot boast a wide-scale distribution of flats to all people in need. Our foundation renders assistance only to those children, who, for reasons beyond control, did not meet the requirements of the state program of housing provision for orphan children.

The "Youth" project is a pilot project and makes strict requirements for the applicants. In addition, the project gives a chance to almost desperate people to acquire their own house.

To the present time, 8 out of 9 participants of the project have become the possessors of desired square meters thanks to the established cooperation between Saby, Zhilstroysberbank of Kazakhstan and Almaty boarding school leavers.