Views: 704 | 17-05-2011 | Alem – support of young talents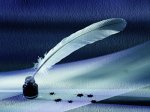 The last date for acceptance of applications for participation in Timur Bekmambetov's contest of scripts started on the 24th of March, has passed over. And since May 01 we have already can see the working of the Contest Headquarters on selecting semifinalists.

This year, the number of participants from Kazakhstan has significantly exceeded the number of participants from other countries – and we think it took place mainly because the Organizers have offered special conditions to "kazakhstani" participants.
more »»