Views: 995 | 04-07-2012 | Alem – support of young talents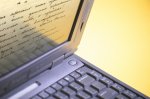 The results of the second Poetry Contest in the state language held by Saby Charitable Foundation as a part of the Alem Young Talents Support Program were summarized. All participants, both grown-ups and children, tried to express their love to the motherland, native country, our planet, the humanity and Human Being.

The poetical compositions were evaluated by an expert in literature – the poet, writer, pressman, secretary and chairman of the Childhood Reading Council of the Kazakhstan Writers Alliance Khali Sultan Khaliuly.

By results of this creative contest, the only winner was defined to be a 17-year old Akzharkyn Mutiyeva from Atyrau region. According to our expert, she has "perfect potential and great chances to reach high goals in the world of letters". The winner received the grand prize of the contest – a notebook.
more »»