Views: 877 | 18-07-2012 | Sport-Health-Achievement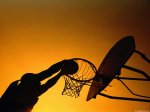 Summer is traditionally the time for the implementing of Saby Charitable Foundation's Project 'Sport-Health-Achievement'. This summer will be marked by the construction of four objects in children's social institutions of Semey, Temirtau, Kyzylorda and Algi cities in Aktyubinsk region.

We will report about the construction of playing courts in the west of Kazakhstan later, for now we would like to share the progress of work on sports facilities installation in Semipalatinsk and Temirtau correctional boarding schools.

Over 120 fosterlings live and study in the boarding school of the metallurgist's city. Young athletes take an active part in city, regional, republic and international contests for children with disabilities and regularly please their supporters with winning places. The sportsmen's potential is also high but the lack of a simply equipped gym limits the children preventing them from training in full force.
more »»