Views: 914 | 25-07-2012 | Alem – support of young talents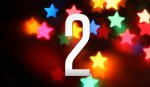 Recently the Alem Program celebrated its 2-year birthday since its launch. On the one hand, the period is very small for the large-scale project covered the whole country, on the other hand we can already see some intermediate results.

For the past period over 300 requests from 35 localities of the country have been sent to Saby Charitable Foundation. Employees of our organization thoroughly examine every resume making primary selection. Further destiny of the participants is at the mercy of the respected committee consisting of unconditional professionals and experts in different fields of science, culture, art, sport and other fields. We do not divide talents into necessary and not very necessary, every gifted child will obtain an expert's evaluation and our Foundation's support which he/she deserves.

The first letter was sent to www.alemsaby.kz in July, 2010 by Zhasulan Sydykov from Kostanai and, being the first, he received the most serious preferences. We made a lot of efforts for his development and, without mock modesty we can declare our joint results: the Alem Program participant has become a beginning star of the Kazakhstan show business and acquired a lot of young fans.
more »»