Views: 262 | 09-08-2012 | Alem – support of young talents
These warming words of gratitude towards our Charity Foundation and wonderful poetries, dedicated to personally Aselle Tasmagambetova, the President of the organization, we have received from Akzharkin Mutieva, the winner of the Poetry competition in official language - 2012.

What a pleasure to read these kind and sincere poetry lines!

They are the best indicator of appreciation by the beneficiaries of "Saby" Foundation activity.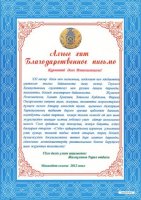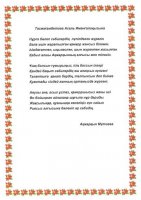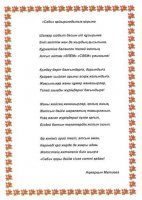 more »»