Views: 604 | 09-11-2012 | Alem – support of young talents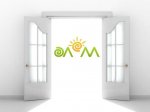 Azamat Malyshov from Rudny city, a new participant of the Alem Young Talents Support Program, joined the ranks of 'singing Alem participants'.

Two years ago, upon the graduation of Kostanai State University, Azamat made an unexpected for all but very desirable and fateful choice: he decided to enter the vocal department of Almaty Music Conservatory and to become a singer. The study at pre-entry courses strengthened his intention; moreover, the chance to obtain a study grant was rather high, as according to the entrance examination results, he received 85 points. But new articles of the education law, introduced in 2011, nearly broke all his dreams of stage, because now state grants are not rewarded to those who already have higher education. The financial situation of the Malyshovs does not allow to pay for the education 4,000 c.u. per annum.
more »»