Views: 911 | 11-09-2013 | Gifts of the Foundation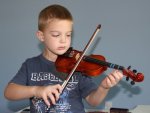 State Child Library Named after S. Begalin is the old friend of Saby Foundation. The whole activity of the library is targeted for the benefit of children, who visit homelike reference rooms and do not imagine their life without an interesting book.

But children visit the library not only with the aim of reading. In "Begalinka" library they can master their computer and Internet skills, watch movies and listen to music. Besides, different groups, working on the basis of the library, engrain the love of boys and girls for creativity. Here they learn to draw, sculpt, do crafts, and try themselves as actors in the child-juvenile theater and many other things.

Saby Charitable Foundation supported different projects and undertakings of this organization repeatedly or just delivered over presents and books for little visitors of the library.

more »»