Views: 643 | 03-11-2014 | news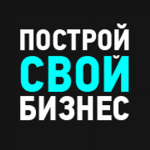 Do you want to grow your business?
Do you want to promote your business?
But there is no necessary capital?

Kenes Rakishev, a Managing partner of 'Singulariteam' Fund (former 'Genesis Angels'), and Vyacheslav Kim, the Chairman of the Board of Directors, 'Kaspi Bank' JSC, together with 'Saby' Foundation, arrange a competition 'Build Your Business', through which you can get up to USD 100, 000 for development of your own business.

Shoot a video about your business and tell us how much it is unique, useful to the society and is of interest to investors. In competition there are no restrictions in the area of your activity but preference will be given to already running projects.
more »»