Views: 329 | 08-09-2015 | Alem – support of young talents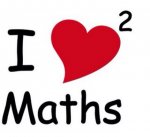 Together with the beginning of the new school year the regular "round" of courses of advanced mathematicians has started, organized by "Saby" Foundation within the frameworks of "Alem" Program.

Our mentee completed the first one year's stage with perfect results: three of them have successfully passed entrance examinations in the best schools of Almaty city: Gura Maxim entered RSPMBS (Republican Specialized Physical and Mathematical Boarding School) named after O. Zhautykov for talented children, Tolepbek Temirlan entered Gymnasium No 134 and Dautali Ayazhan entered Nazarbayev Intellectual School. One more schoolboy passed mathematical examination in Nazarbayev Intellectual School, but, unfortunately, insufficient points in English did not allow him to become the pupil of such prestigious school.

Our children showed excellent knowledge in educational competitions held in the educational center throughout the year. On that ground, it was decided to include three young mathematicians in the Academic Competition Team. Now they will be represented to participate in academic competitions in Mathematics and Physics.

Therefore, the year was completed and new "mathematical" year has started. We hope that it will become successful and interesting for children.

more »»