Views: 401 | 26-10-2015 | Educational project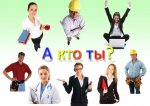 Last week the fosterlings of Almaty boarding schools passed testing of career guidance, which our Foundation holds within the framework of the Educational Project annually.

A computer program developed by the specialists of Lomonosov Moscow State University help our school leavers to choose a profession according to their unique personal qualities, character features, habitudes and interests.

This first October stage gives guidance to school leavers on the choice of future profession as well as recommendations what disciplines it is necessary to turn attention to in the graduation class, to pass CNT and enter chosen universities successfully.

The second stage of professional testing will be held in February and only then they will be able to answer the question of profession choice.
more »»