Views: 354 | 09-12-2015 | Decent life for Disabled Persons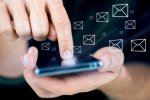 We publish the regular report of "Give Life to Children" Campaign, the partner of which since 2007 is Saby Foundation, and we say "thank you" to all who takes part in this campaign!

Thanks to the funds, which donate our compatriots for Kazakhstan children's treatment by transferring their contributions by means of SMS, 1359 children from all regions of the country have been secured assistance. 1884 surgical interventions have been carried out (some little patients needed several procedures). The amount of paid surgical interventions as of November 23, 2015 is 11, 057, 975 USD.

To take part in this campaign the subscribers of ACTIV, KCELL and BEELINE need to send SMS with "1" to 8099 number. Payment in the amount of 280 tenge will be charged off from the telephone balance and will be transferred to the special account.

Join us, someone needs your help now!

more »»