Views: 323 | 31-03-2016 | Medical Project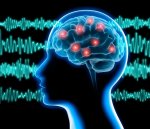 Children`s city clinical hospital No. 2 is a longtime beneficiary of "Saby" Foundation. Since 2007 our Foundation has been helping the establishment a lot of times: we have repaired premises, equipped game and class rooms, purchased furniture and accessories as well as necessary medical devices.

Currently, the hospital is completely run by the state and well-equipped. But recently the apparatus for electroencephalographic examination (EEG) of functional status of central nervous system and muscular tone as well as for diagnostics of nervous diseases went wrong.

Purchase of equipment using the system of public procurement requires a protracted period of time and it may take about two months to supply the equipment. While there is an acute need for the apparatus. Hence, "Saby" Charitable Foundation within the Medical Project decided to present the computer complex "Neuron –Spectrum -4/П" and "Neuron-Spectrum Video to CCCH No.2

The agreement with the supplying organization has been already sign what makes it possible to put the new EEG into operation in early summer.
more »»