Views: 409 | 11-05-2016 | Decent life for Disabled Persons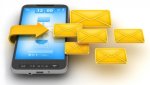 Unfortunately, there are many children in our country, who need medical treatment. We are happy to understand that the quantity of people, who ready to extend a helping hand, is not so small.

But in any society we can find swindlers, who use a human grief in mercantile purposes. You should know about it and be cautious, check information and provide charity support only through reliable foundations.

Since 2007 "Present Life to Children" SMS-campaign, launched by "Saby" Foundation jointly with Mercy Volunteer Society (MVS), manages the fund-raising for treatment abroad of children with health problems, which do not respond to treatment in Kazakhstan.

As of the end of April 2016, due to SMS 1, 984, 450, 781 tenge were collected. 1 406 children from all regions of our republic received necessary assistance, 1 955 surgical interventions were paid (some children were operated on several times).

To participate in the campaign it is necessary to send SMS with number "1" to short number 9099 and sum in the amount of 280 tenge will be withheld from your balance and will be transferred to a special account opened within the framework of the project. The service is available for subscribers of ACTIV, KCELL and BEELINE. The mobile network operators carry out 100% transfer of donations with no fee charged.
more »»