Views: 369 | 15-07-2016 | "Youth" Project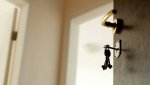 The "Youth" project of "Saby" Charitable Foundation, launched five years ago as a pilot project, has announced the results.

The boarding school leavers of Almaty city, for one reason or another not passed the selection to the state program of provision of housing for orphan children, were not left without a roof over their heads and thanks to "Saby" Foundation received their chance to acquire flats on preferable terms. In fact, the conditions of our project are more than available. The participants should have confirmed their university degree and labour experience not less than a year, as well as had excellent employment reference letters and letters of recommendation from social institutions, where they lived at that point in time.

Then the Foundation paid to the Housing Construction Savings Bank of Kazakhstan the initial contribution in the amount of 50% from the cost of a flat in Almaty and the remaining sum was provided by the bank at a low rate 5.6%.

Therefore, all participants of the "Youth" project received their own housing. Most of them have already moved in and had housewarming parties, some participants expect to receive the keys from precious flats in the nearest time.
more »»