Views: 347 | 26-10-2016 | Save the children's life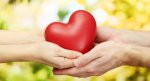 We would like to bring to your attention account a report on the "GIVE A GIFT OF LIFE TO CHILDREN" SMS promotional event established jointly with Voluntary Mercy Society in 2007. Over these years we see that monetary funds collected thanks to the project help to the thousands of diseased children to fight off their diseases and to start living of full life of happiness.

As of October 14, 2016, 1435 children from all the regions of Kazakhstan received the assistance. The amount of the paid surgical operations comprises KZT 2,137,352, 438 tenge. A total 2033 operations have been made (for some children the operations were made more than one time).

It is fairly easy to take part in the event. Send SMS with "1" text message to 9099 short number and amount equal to KZT280 will be debited from your telephone's account and transferred to the special account opened within the framework of the project. The service is available for users of ACTIV, KCELL and BEELINE mobile operators. Mobile operators perform the 100% fee free transfer of the donations.

Thank you very much on behalf of children who are recovered and making progress and on behalf of their parents. It has been well said that a good man takes to heart the someone else's disease!
more »»